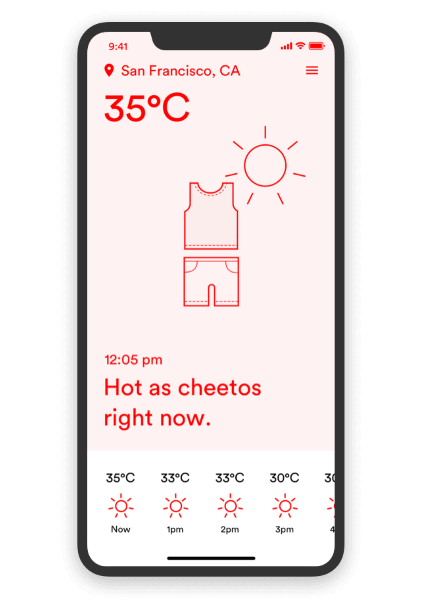 UX/UI Design — 2019
WTHR WEAR
How might we design a system that will help users easily prepare for the weather?
Tools: Sketch
Problem
Whether it be getting ready for school or work, a night out or going on a trip, knowing the weather conditions has become an integral part of our daily lives. However, current weather apps on the market are often overloaded with unnecessary information and features that tend to over-complicate the simple task of checking the forecast. It is often hard to interpret and get a sense of temperature with a number, resulting in ill preparation when going out.
---
Process
Starting with my own experience with weather apps, as well as additional user interviews and research I made several insights into user behaviours with these apps. Some key insights include:
Many features and weather information displayed aren't actually looked at or used
They are mainly used in the morning to help get dressed on a daily short term basis
Users are still not confident in their choices even after looking at the weather
My design goals were to reduce cognitive overload but keep usability and interest.
---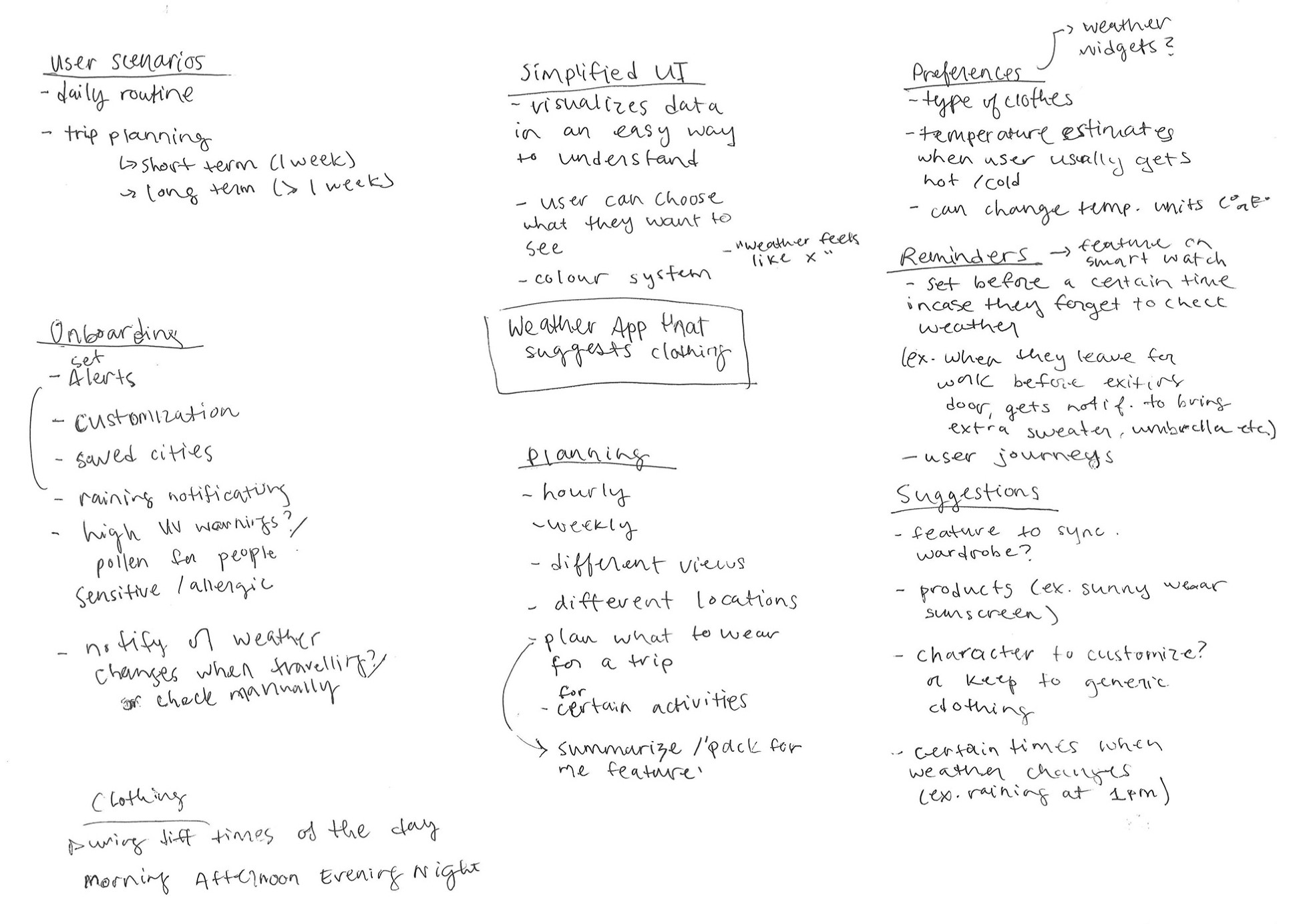 ---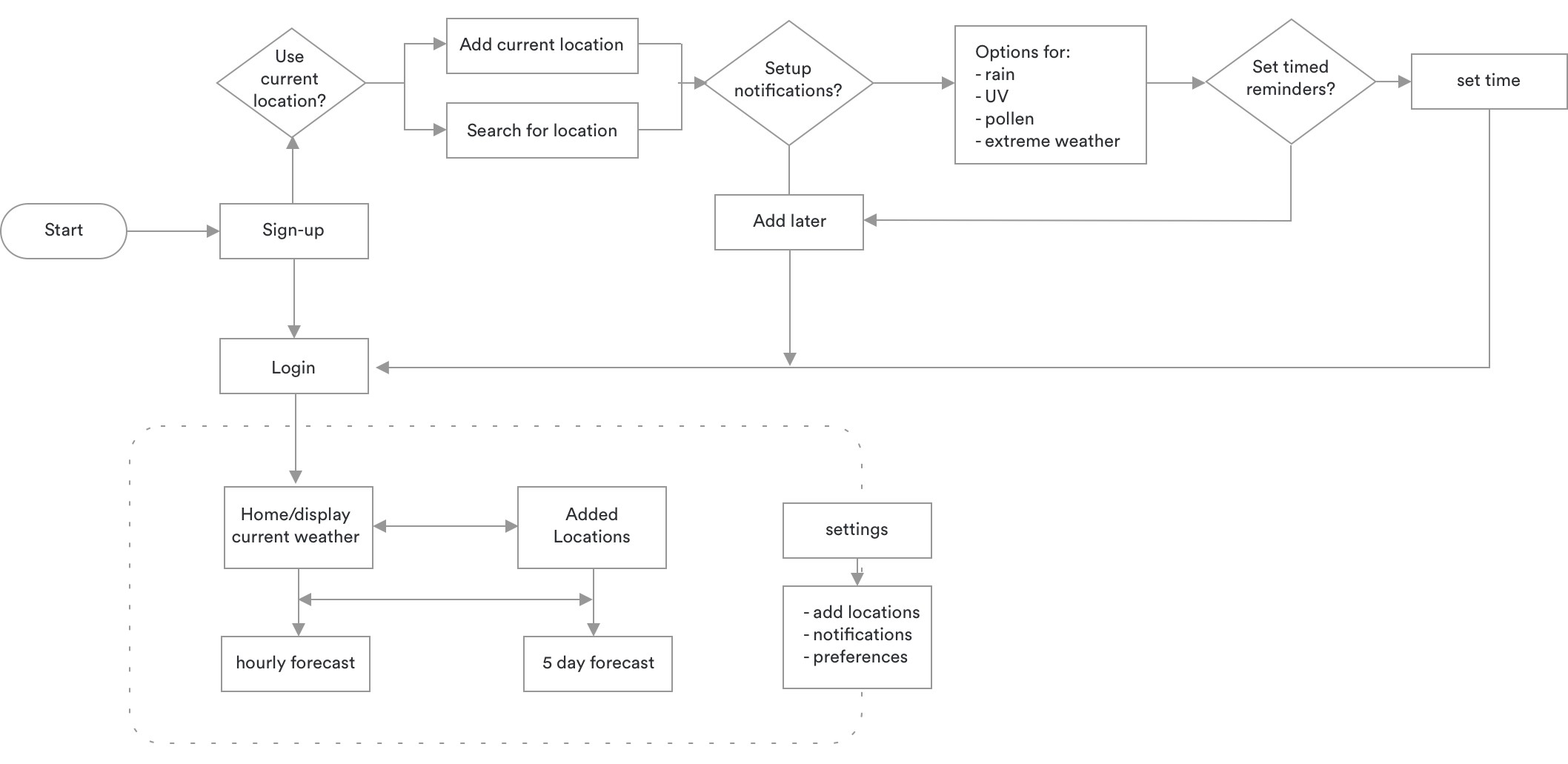 ---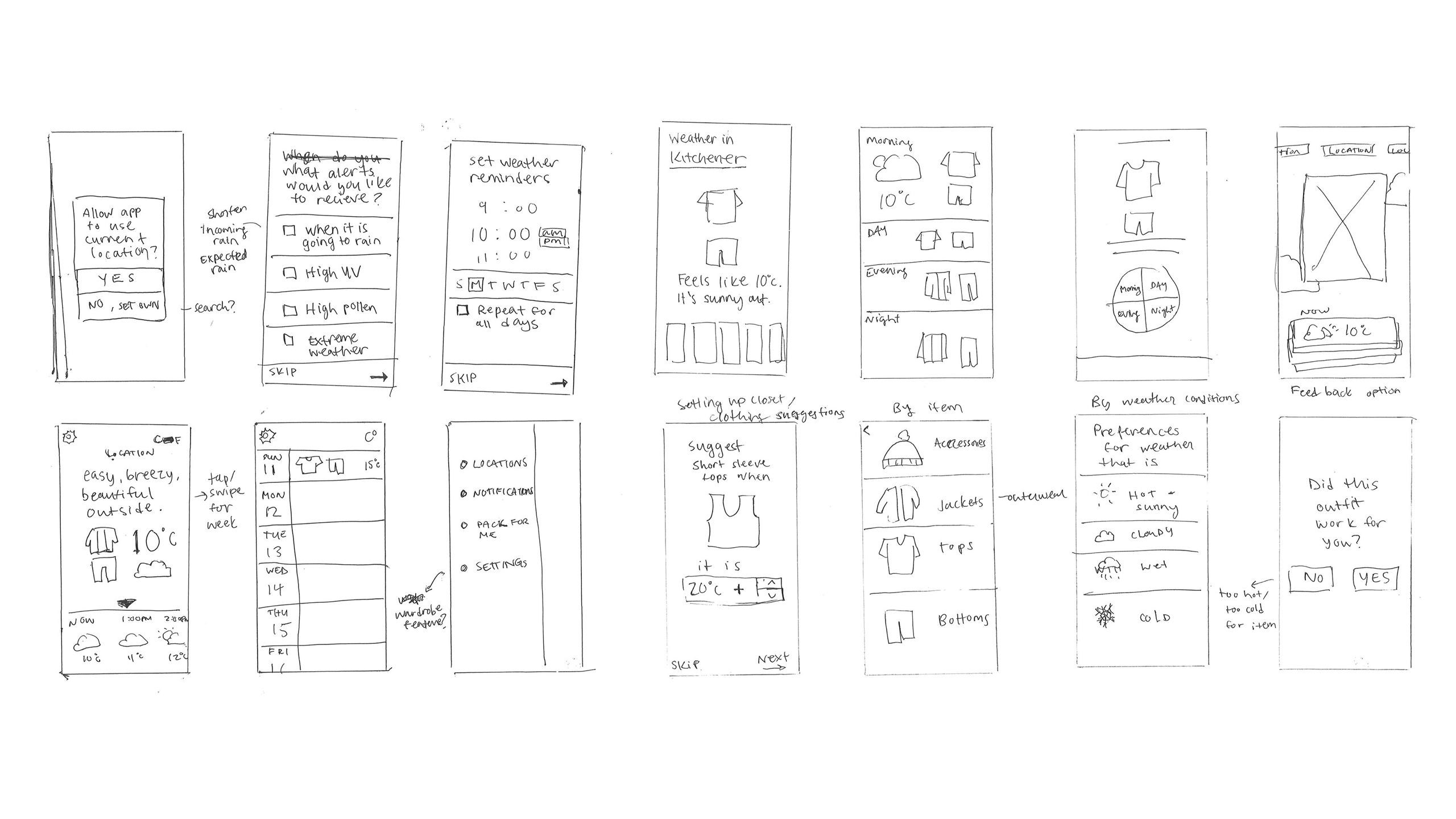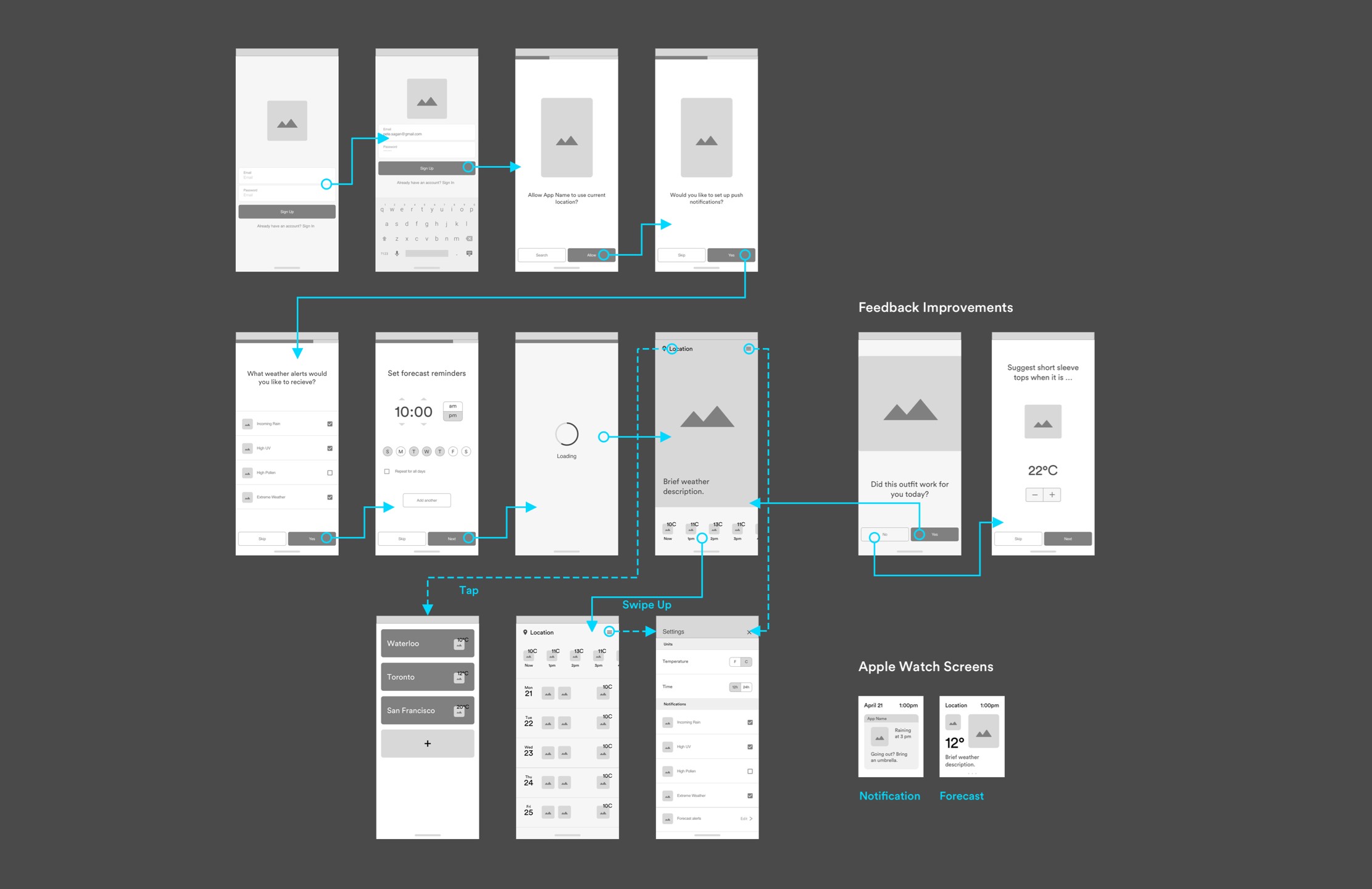 ---
Solution
By simplifying the process and making information about current and future weather forecasts easier to translate through a means of visual language, users will benefit from more understandable data.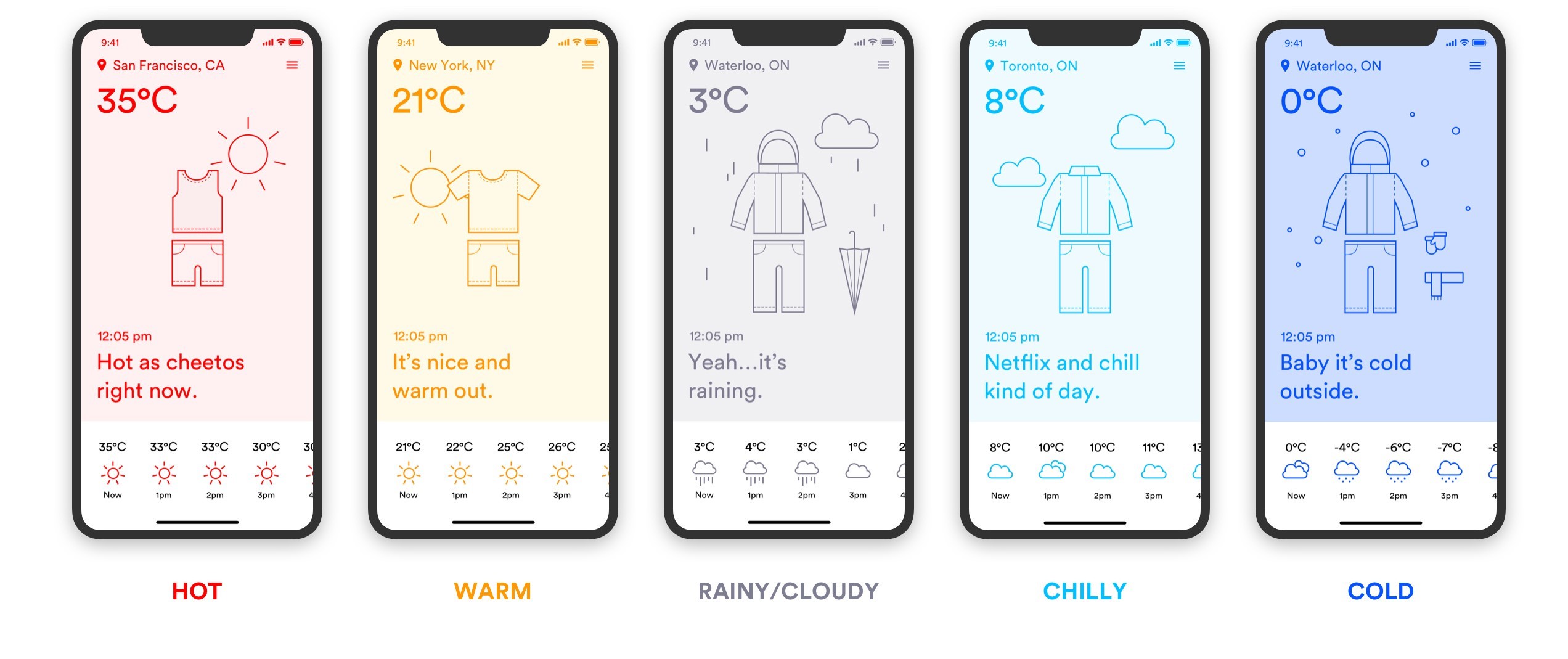 ---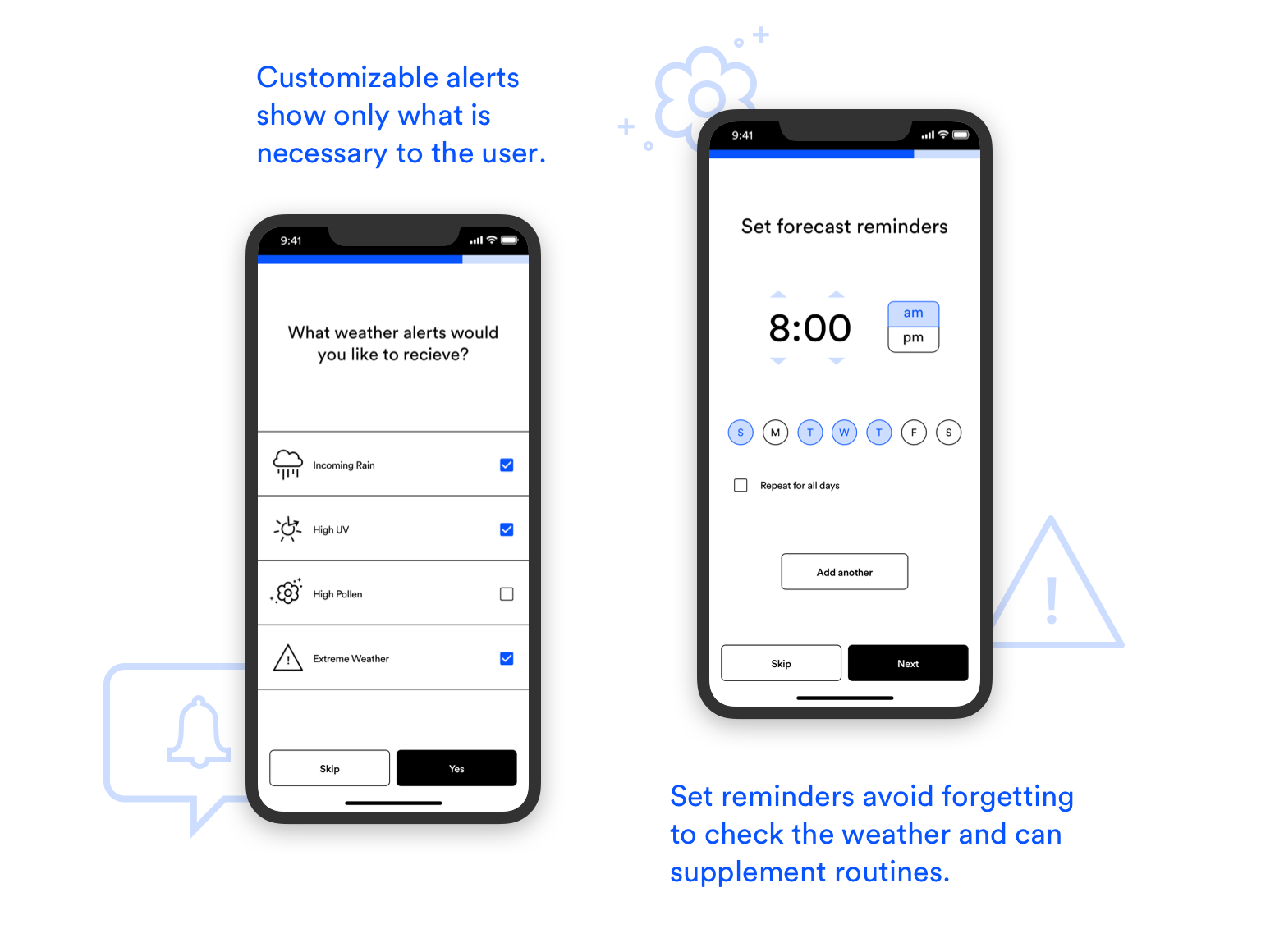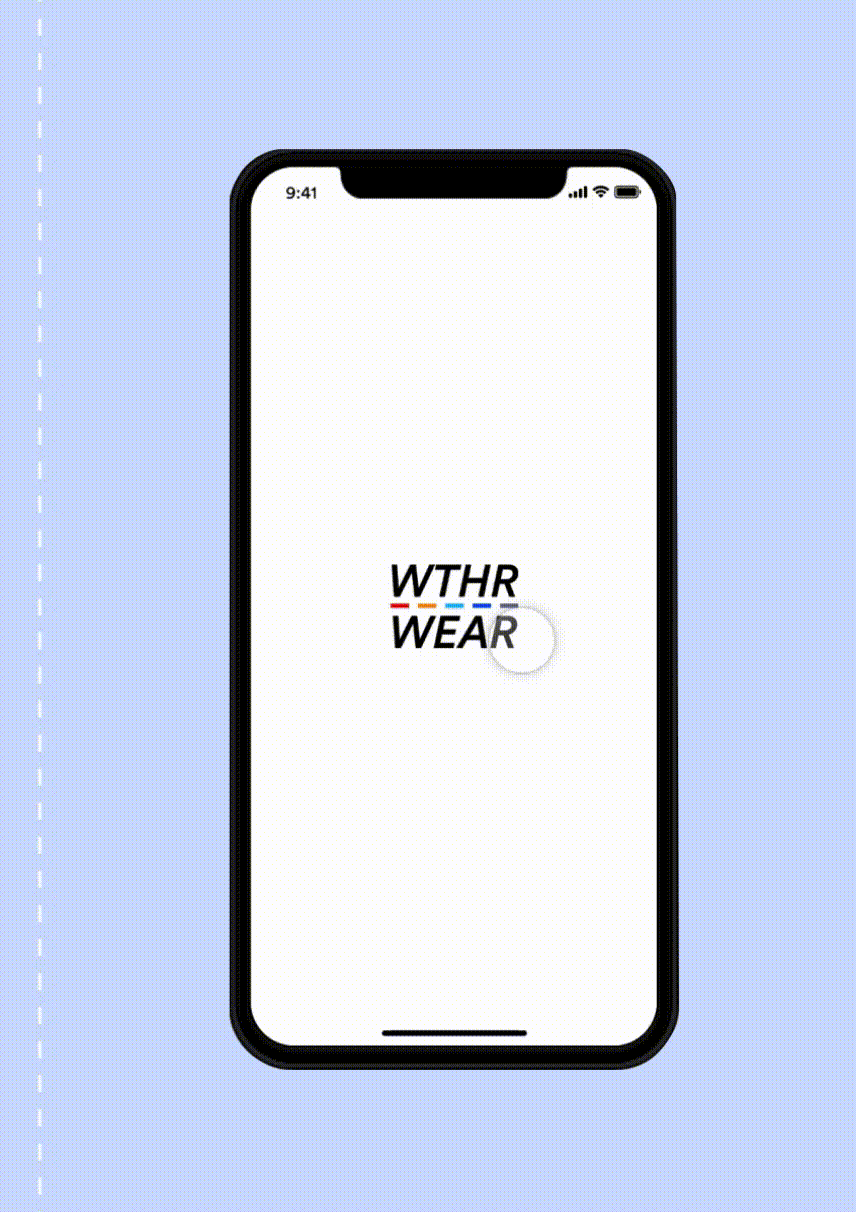 ---
---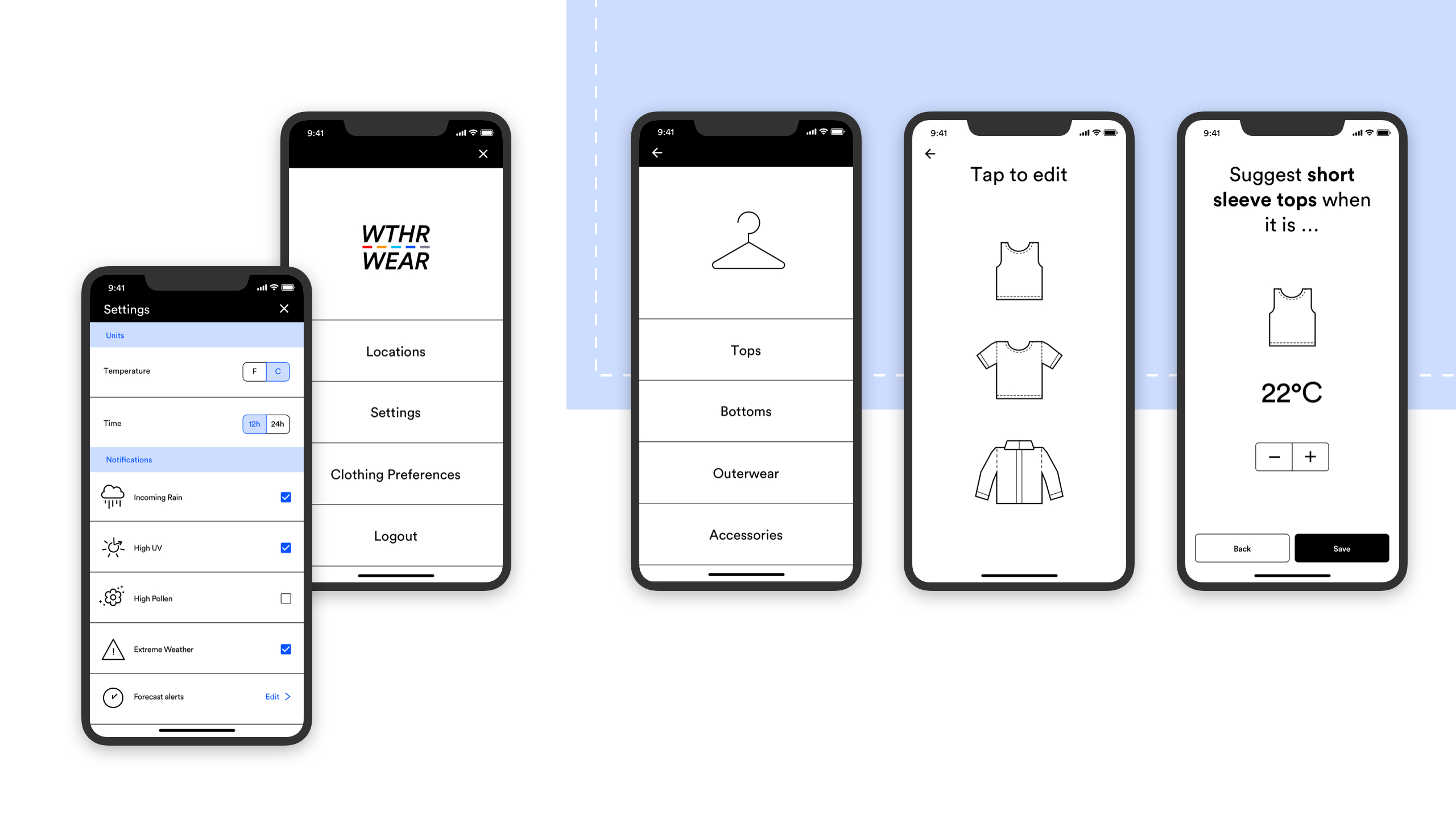 ---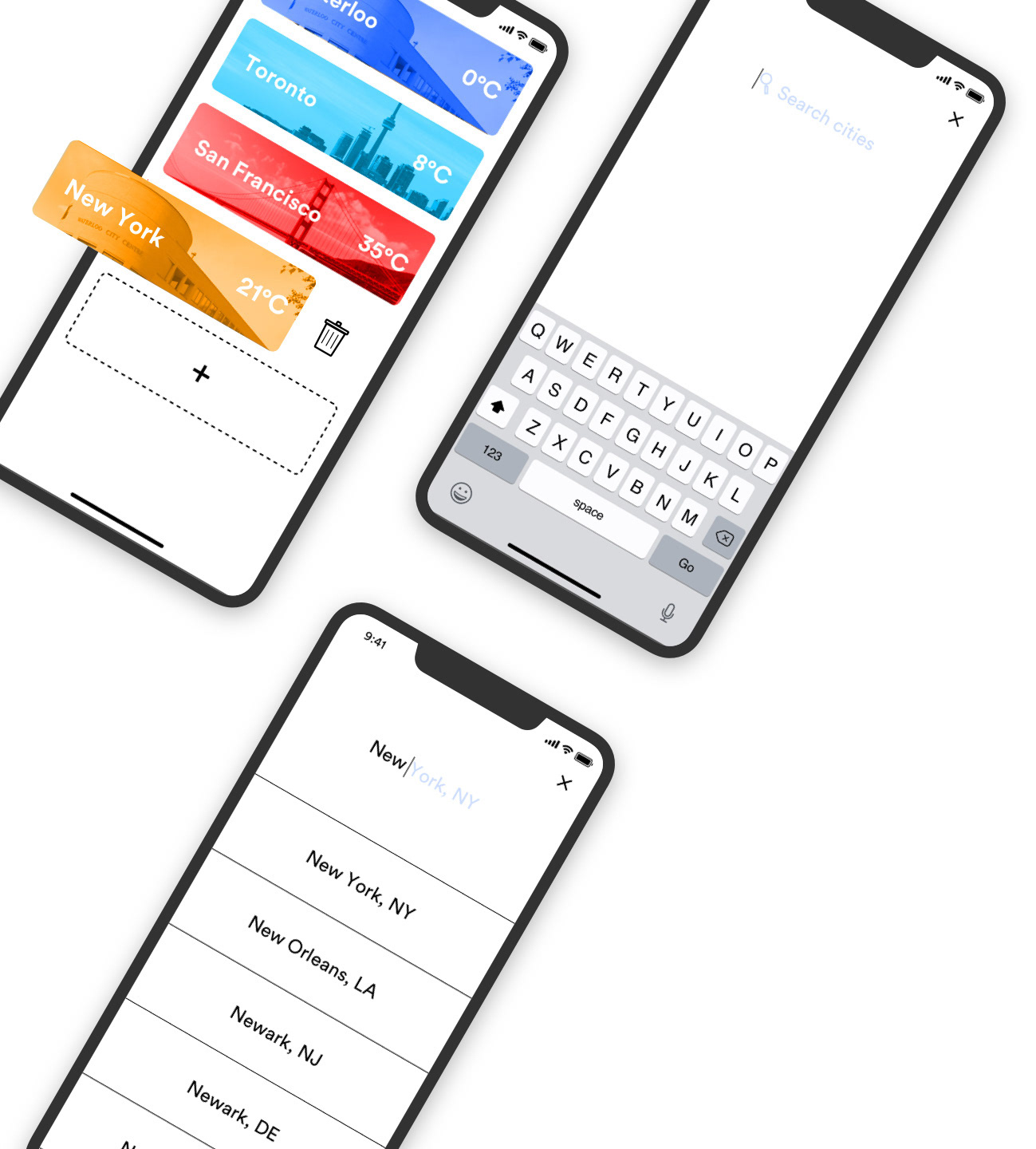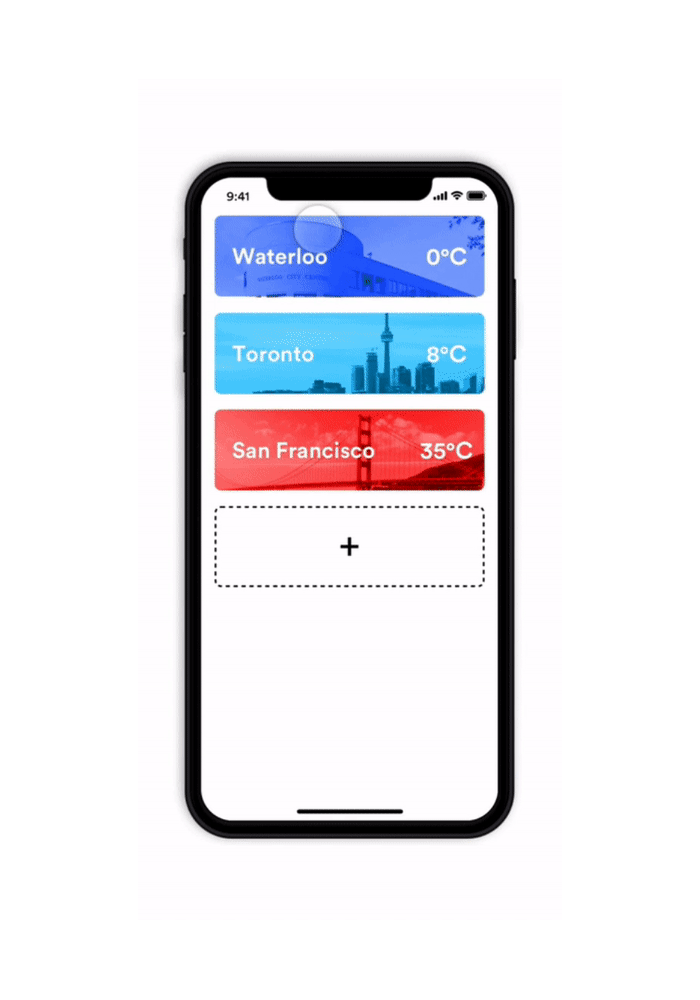 ---